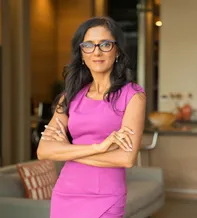 Dr. Melanie H. Dias, D.C.
Doctor of Chiropractic and Ayurvedic Counselor
During University, Dr. Melanie Dias was headed down the path towards medical school since she knew her calling was to help people create health and realize their potential for it. She realized medicine was not the answer. It was not compatible to her view of improving health and function. Suffering from chronic headaches since high school, she was never quite happy with her medical doctor's solution. After several prescriptions and side effects, she had enough. "My headaches were not caused by a lack of medication. I do have respect for the medical field but it addresses more of the disease and symptoms and less of the person." I wanted to help people improve their health and investigate the underlying causes of their conditions. That's when I discovered Chiropractic. An intern in Toronto gave me my first adjustment and was the first to explain the causes of my ongoing headaches and the relationship between the spine, the nervous system and my symptoms. He also took the time to discuss what lifestyle habits were contributing to my poor health. It finally made perfect sense."
A Passion for Educating and Empowering People
Dr. Melanie Dias grew up in Toronto, Canada and earned a Bachelor of Science degree in Biology in 1992 from the University of Western Ontario in London, Ontario. She was always involved in fitness and performing arts and worked in that field through high school and university. This lifestyle and passion for natural health led her to Los Angeles College of Chiropractic (Southern California University of Health Sciences) where she graduated cum laude in 1998. She has post grad training in pediatric and perinatal care and is certified in the Webster Technique. At Living Pure, she sees patients by appointment and visits are longer. Her patients receive care which integrates the necessary modalities to help them become independently healthy. Every visit with her includes patient education. She makes time to enjoy nature, hiking, traveling, weight training, yoga, reading, and adventures with her dog. When possible, she will travel abroad to research healing techniques and health-based destinations. You can contact her directly by visiting www.nakedtruthbydrmelanie.com.
Educating and empowering people to take responsibility for their health and flourish is her passion. With the exception of Medicare, Dr. Dias is not in network with insurance plans. This allows her to deliver corrective, maintenance, and preventive care based on her patients' needs. This helps them achieve and maintain health over time and help them ease through the aging process with better stress adaptation. Please call 480.447.9205 to schedule or visit her contact page to request an appointment.